Gizmo is back! (Oturen fortsätter, del 5)
Idag dök han upp, Gizmo.
Men jag är lite pissed på
The Hall of Fame
då de har slitit sönder kartongen han sitter i, och självklart har de slitit sönder den där den lilla varnings lappen sitter. Vilket inte är bra för dom när jag dessutom fick stå för fraktkostnaden. Så tummen ner till The Hall of Fame, för inte förtjänar de tummen upp bara för att jag fick tillbaka honom. För en ny fick jag inte heller, de lagade helt enkelt bara Gizmo och skickade tillbaka honom. Och hur vet jag då detta? Jo, för jag tejpade min adresslapp på näsan på Gizmo och där fanns tejp rester kvar. Så ytterligare en tumme ner för det.
Anyway... Gizmo är på plats i hyllan men fick inte ha sina filmer med sig. De passade helt enkelt inte in där Gizmo står.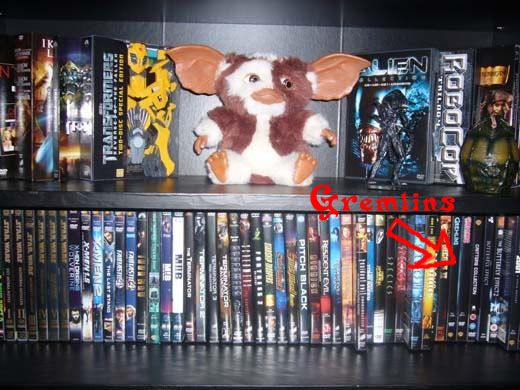 Keso och Gizmo blev polare meddetsamma i alla fall.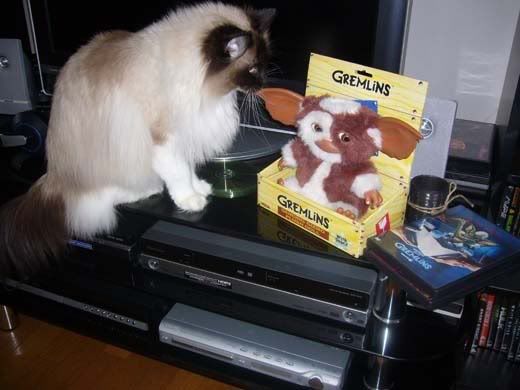 ---
Comments
Snygg hylla :) kram